Poly 72cells Module 330w 320w 310w 300w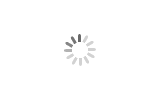 Poly 72cells Module 330w 320w 310w 300w
DONGKE

HANGZHOU,CHINA

7-15DAYS

1.5GM
WARRANTY
12 years limited workmanship warranty.
No less than 97% output power in the first year.
No more than 0.7% annual declination since the second year.
25 year warranty at 80.2% power output.
Product liability and E&O insurance has been covered by Chubb Insurance
Poly 72cells Module 330w 320w 310w 300w
KEY FEATURES
High-yield modules with high level of efficiency:
Automatic cell and module production with 100% quality control and product trace-ability.
0 to +3% of positive power tolerance guaranteed
PID Free(Potential Induced Degradation)
Heavy Load mechanical resistance:
TUV Certified (5400Pa tested against snow and 2400Pa against the wind)
The production system is ISO9001, ISO14001, OHSAS18001 certified
Fire Test Approved:
Application class A, Safety Class II, Fire Rating A
High Salt mist and ammonia resistance
Enhanced design for easy installation and long-term reliability.
WARRANTY
12 years limited workmanship warranty.
No less than 97% output power in the first year.
No more than 0.7% annual declination since the second year.
25 year warranty at 80.2% power output.
Product liability and E&O insurance has been covered by Chubb Insurance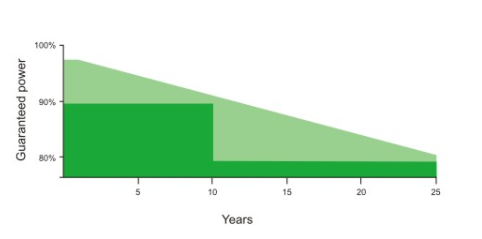 Product specification
Electrical parameters at standard test cnditions(STC:AM=1.5,1000W/m2,Cells temperature 25℃
Typical type
330W
325W
320W
315W
310W
305W
300W
Max power(Pmax)
330
325
320
315
310
305
300
Max power voltage(Vmp)
37.64
37.62
37.6
37.56
37.52
37.34
37.13
Max power current(Imp)
8.7
8.6
8.51
8.39
8.27
8.17
8.08
Open circuit voltage(Voc)
45.76
45.74
45.62
45.57
45.46
45.3
45.11
Short circuit current(Isc)
9.27
9.2
9.09
8.9
8.8
8.7
8.64
Module efficiency(%)
17.01
16.75
16.49
16.23
15.98
15.5
15.3
Max system voltage
DC1000V
Maximum series fuse rating
15A
Mechanincal Data
Dimensions
1956*992*40/45mm










Weight
23kg












Front glas
3.2mm tempered glass










Output cables
4mm2 symmetrical lengths 900mm








Connectors
MC4 compatible IP67
Cell type
Mono crystalline silicon 156.75*156.75mm
Number of cells
72cells in series
Temperature cycling range
(-40~85℃)
NOTC
47℃±2℃
Temperature coefficients of Isc
+0.053%/K
Temperature coefficients of Voc
-0.303%/K
Temperature coefficients of Pmax
-0.40%/K
Load Capacity by pallet
190pcs/20'GP
506pcs/40'HQ