Ribbon For Solar Cell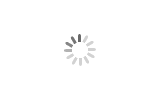 Ribbon For Solar Cell
DONGKE

HANGZHOU,CHINA

7-15DAYS

90T/Month
PV ribbon for cells is a tinned copper ribbon installed in photovoltaic solar panels. The interconnect ribbon is soldered directly onto silicon crystal to interconnect solar cells in a solar panel. The PV bus bar is installed around the perimeter of the solar panel and connects the interconnect ribbons to the junction box.
Solar cell soldering ribbon
About PV solar cells Ribbon:
PV ribbon is composed of Copper and coating alloys, and divided into Tabbing Ribbon and Bus bar ribbon.
Tabbing Ribbon: it is commonly connects the positive and negative sides of the cells in series.

Bus bar Ribbon: it is concentrate the cell stringing into junction box and channels electrical current.
Features and Applications:
The item (tin coated copper welding ribbon) is based on size of Width*Thickness: 1.5*0.2 mm (it also can be 1.5-2.5mm * 0.08-0.25mm as your option),
sale as per lot, 2kgs/lot.
if you want buy more or less quantity, pls contact us, we will correct the price and freight cost for you.
1) welding ribbon for big power solar panel:
Copper base

electrician Park copper (TR line) rolling or T2 copper tape slitting

Copper substrate resistivity

ρ ≤ 0.0172Ωmm2 / m

Solder Composition

62% Sn36% Pb2% Ag; 60% Sn40% Pb; 96.5% Sn3.5% Ag (Bi optional)

The thickness of the tin layer

10μm-40μm, sided uniform

Thickness

deviation

≤ 0.008

Width

deviation

the rolled products ≤ 0.1mm; slitting Commodities ≤ 0.005mm

Elongation

the soft state ≥ 20%; semi-soft state ≥ 15%

Specifications

width 1.5mm-2.5mm; thickness 0.08mm-0.25mm.

(here is 1.5*0.2 mm)

Packaging

cardboard, " I shape" wheel, box

Suitable for DIY solar cell and solar panel, also suitable for machine automatic welding middle without decapitation; crop for customers Length carton packaging

2) welding ribbon for epoxy solar panel etc. mini solar panel:


3) Bus-bar for big power solar panel: