Sales Ultra-white reflective Float Solar pv Glass Factory Price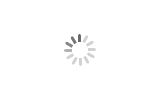 Ultra-white Float Solar Glass
DONGKE

HANGZHOU,CHINA

7-15DAYS

2400.0000SQM/YEAR
Ultra Clear solar float Glass is made by high-quality sand, natural ores and chemical materials by mixing them and melting them at high temperature. The molten glass flow into tin bath where the float glass is spread, polished and formed on the molten tin. The float glass has smooth surface, excellent optical performance, stable chemical capability, and high mechanism intensity. It is also resistant to acid, alkali and corrosion.
Sales Ultra-white Float Solar Glass, solar pv glass Factory, reflective float glass Price
3.2mm ultra clear float solar glass
3.2mm ultra clear float solar glass is also called photovoltaic glass which mainly used on solar panel because of its super light transmittance rate. Solar panel is a thin layer of optoelectronic semiconductor which converting solar energy into electricity. By considering its efficiency, we are using High- transmittance and low reflection glass for its panel. This high strength glass maintains the best image quality by eliminating unwanted distortions with the advanced optical technology.

Feature:
1.Thickness: 2.5mm~10mm;
2.Standard thickness: 3.2mm and 4.0mm
3.Thickness Tolerance: 3.2mm± 0.20mm; 4.0mm± 0.30mm
4.Max size: 2250mm× 3300mm
5.Min size: 300mm× 300mm
6.Solar Transmittance (3.2mm): ≥ 91.6%
7.Iron Content: ≤ 120ppm Fe2O3
8.Poisson's Ratio: 0.2
9.Density: 2.5 g/CC
10.Young's Modulus: 73 GPa
11.Tensile Strength: 42 MPa
12.Hemispherical Emissivity: 0.84
13.Expansion Coefficient: 9.03x10-6/° C
14.Softening Point: 720 ° C
15.Annealing Point: 550 ° C
16.Strain Point: 500 ° C
| | |
| --- | --- |
| Terms | condition |
| Thickness range | 2.5mm to 16mm(Standard thickness range:3.2mm and 4.0mm) |
| Thickness Tolerance | 3.2mm±0.20mm4.0mm±0.30mm |
| Solar Transmittance (3.2mm) | more than 91.3% |
| Iron Content | less than 120ppm Fe2O3 |
| Density | 2.5 g/cc |
| Youngs Modulus | 73 GPa |
| Tensile Strength | 42 MPa |
| Expansion Coefficient | 9.03x10-6/ |
| Annealing Point | 550 centigrade degrees |